Free agency is the time for 29 of the 30 teams in the league to look at their rosters and try to figure out why they either didn't make the playoffs or, if they did, why they didn't win the World Series. It gives teams a chance to regroup and add or remove players from their roster to attempt to win more games next year. From a fan's perspective, this job seems very easy. Some fans may scream "Just sign George Springer, the guy can really play!" at the top of their lungs and not be satisfied with the team's offseason unless they do. Sometimes, however this may not be the answer. There's a reason teams like the Rays and the A's can be successful without bringing in the highly touted free agents. I wanted to look into a little bit of what makes teams win historically and how to bring in players to help achieve that goal.
The Data
Every piece of Data I used was provided by Stathead.com. No free ads but this is, in my experience, by far the best baseball statistics website and even though it is not free to use, every time I use it, I leave a satisfied customer. I pulled the win-loss records as well as total team stats from 2005 through the 2019 season. Since I was using team totals, I did not include 2020 as it would have been an enormous outlier because there were only 60 games played. The data came out to 450 individual seasons (30 teams in 15 seasons) and I ran a correlation table across all of the different statistics for hitters as well as pitchers. Essentially, this correlation test shows how relevant one variable is to another variable and if it is positively affected or negatively affected. For example, your on base percentage (OBP) is heavily correlated to the number of hits you have, but not as correlated to the amount of home runs you have. Furthermore, the more hits you have, the higher your OBP will be (a positive relationship), and the more home runs you have, the higher your OBP will be as well, but at a much slower rate. If you want to raise your OBP, you try to get more hits, you do not try to hit more home runs because trying to hit more home runs leads to more outs, which will lower your OBP. It should be noted, all correlations fall between -1 and 1, if they are 0 or close to 0, this signifies little to no correlation. In other words, one variable does not really affect the other variable.
What Correlates to Wins at the Plate
| | |
| --- | --- |
| Category | Correlation |
| Wins | 1 |
| R | 0.559357 |
| H | 0.327586 |
| 2B | 0.244184 |
| 3B | -0.07957 |
| HR | 0.37424 |
| RBI | 0.555661 |
| SB | 0.058241 |
| CS | -0.09229 |
| BB | 0.438747 |
| SO | -0.13325 |
| BA | 0.351654 |
| OBP | 0.518143 |
| SLG | 0.477784 |
| OPS | 0.526986 |
| TB | 0.45505 |
| GDP | 0.044793 |
| HBP | 0.180748 |
| SH | -0.05501 |
| SF | 0.279139 |
| IBB | 0.276242 |
| LOB | 0.246685 |
| OPS+ | 0.609742 |
The biggest question I wanted to answer: what correlates the most to wins for hitting as well as pitching? I found that the biggest correlation to wins for hitting was runs. You score more runs, you win more games. Guys.. I think I've done it. I am the next Bill James. I will soon be working for the Rays analytics department. All jokes aside, this is the answer. You have to dig deeper into that answer, however, to find any real meaning or else you're stuck in the same spot as before. What correlates to more runs? The highest positive correlation to runs was OPS. The higher the team's OPS, the more runs they scored. This is natural, as OPS rewards extra base hits and the more extra base hits you get, the more opportunities your team will have to score runs. Something I found interesting is that strikeouts negatively affected runs scored, but only at a very small rate. Teams that scored a lot of runs struck out a lot, and teams that didn't score a lot of runs also struck out a lot. It made me think of teams like the Minnesota Twins and New York Yankees. I constantly mocked these 2 teams because they felt like all or nothing teams. Almost every player in each of their respective lineups would hit a tank shot or strikeout every time I watched them. I didn't think this gave their teams the best chance to win, as some days the team will strike out the entire day and not be able to hit the long ball. The data I have provided actually proves my assumption wrong. The most important things a team can do to score runs is to get on base and to hit for extra bases. Batting average was by far the least important of the three hitting statistics. Who cares if your batting average is low when you can draw walks and can hit the ball far? It really makes you think about free agency. Carlos Santana just signed with the Royals. He seems to fit the model of getting on base and extra base hits extremely well. Santana is a savant at drawing walks and has extreme power, as he's able to turn on a ball and hit it 600 feet. He hits near .200, but the fact that he can get on base and get extra base hits makes him very valuable, and he was able to get a two-year, $17 million contract at a relatively old age and coming off of a season that even the average baseball fans would be disgusted at when they looked at his stats. I think teams are on to the fact that batting average doesn't matter anymore. I know Alex Bregman is a big proponent of this theory. Get on base and hit doubles/home runs, that's how you score runs and the more runs you score, the more games you win.
Another note I found really interesting was that stolen bases don't mean much for wins. The correlation between stolen bases and wins was close to 0. Some teams that won stole bases, some teams that lost stole bases, there wasn't much of a difference. A lot of old heads in the sport will say small ball is the way to go. Hit singles, bunt guys over, steal bases, sacrifice plays, hit and run plays, etc. The data, though, does not support this idea at all. Unless your team has nine Billy Hamiltons and they all can steal at a 98% rate, it's not worth stealing the base. More stolen bases correlates to more caught stealings. Taking runners off the bases leads to less runs, and thus less wins. When you think about it statistically, it makes sense. The best players hit around .300 at the plate. Meaning three out of 10 times they get a hit. You want as many runners on as possible during those three appearances. Why risk stealing a base, then having the player get a hit and have it mean nothing because the runner got caught stealing? I know I sound like a non-baseball savant millennial when I say "just hit home runs, no one cares about singles or stolen bases," but this is how the data is reading, and how it's been trending for a while. Stealing bases does not correlate to wins, it really doesn't effect a teams record at all.
What Correlates to Wins on the Mound
| | |
| --- | --- |
| Category | Correlation |
| Wins | 1 |
| ERA | -0.67045 |
| CG | 0.202946 |
| SHO | 0.226677 |
| SV | 0.640342 |
| H | -0.56606 |
| R | -0.67417 |
| ER | -0.65976 |
| HR | -0.31837 |
| BB | -0.45742 |
| IBB | -0.21774 |
| SO | 0.336577 |
| HBP | -0.12402 |
| BK | -0.20381 |
| WP | -0.1886 |
| BF | -0.52766 |
| WHIP | -0.66484 |
| H9 | -0.59881 |
| HR9 | -0.33344 |
| BB9 | -0.48332 |
| SO9 | 0.307941 |
| SO/W | 0.50749 |
| ERA+ | 0.77414 |
As for the Pitching Correlation, again the answer looks obvious and I look like a moron. The thing that correlates the most to wins is lowering your ERA, no duh, right? Again, however, it is important to look at how to lower the ERA as much as possible to achieve as many wins as possible, as lower ERA = more wins. What correlates the most with ERA, just like scoring runs, is keeping runners off the base paths. Strikeouts are not necessarily important, but not giving up walks and giving up hit after hit is important. With that being said, striking out hitters is extremely correlated with not giving up hits. This may sound obvious, but the more strikeouts a pitcher can get, for the most part, the less hits they will give up. This may be extremely skewed because the best pitchers in baseball (deGrom, Scherzer, Cole, etc.) are able to strike out 15 and give up three hits while there are pitchers like Robbie Ray or Lance Lynn who can rack up strikeouts while giving up 10 hits in the process. Either way, the data shows that striking out players will increase your chances of giving up less hits. That's because the less frequently balls are put in play, the less hits a team can get. What this means is the best pitchers that teams can look for are strikeout pitchers, because if they can keep the strikeout numbers up and limit the hits, the team has a better chance of winning their starts. For this reason, a pitcher like Kyle Hendricks becomes way less valuable based on the data. Hendricks is able to get outs when hitters put the ball in play at an unbelievable pace but, if you look at his stat lines, you'll see he is extremely inconsistent. Some days he will throw a complete game shutout, and others he will get absolutely shelled in two innings of work. The inconsistency makes him a huge question mark compared to some other pitching options.
In conclusion, the best way to win games, from the pitching perspective, is to give up as little earned runs as possible. To do this, you must keep runners off the base paths. Keeping runners off the base paths is best done by pitchers who can rack up a lot of strikeouts, because that leads to as little balls being put in play as possible.
2020 Evaluation
The Dodgers were by far the best team in baseball in 2020. Why is that? They had a mix of an extremely high OPS and an extremely low ERA. They were able to consistently put runners on base and the hitters on that team were able to consistently drive those runners in. They set up a perfect lineup in which five of their nine everyday starters had OPSs higher than .850 and seven of their nine everyday starters had an OBP over .310. What this means is they were able to get on base at an extremely high rate and when those players were on, they had five players who could regularly bring them home at rates way above the MLB average. As far as pitching comes, all five of their starters had K/9 over 7. They were able to keep their ERAs down by racking up strikeouts to keep all five of their WHIP's under 1.15. The Dodgers were perfectly set up because they were good at getting runners on and driving them in as well as keeping runners off the bases and not allowing big rallies by striking out batters at an extremely high rate.
Now we can look at, by far, the worst team in the MLB, the Pittsburgh Pirates. The Pirates had one player on their entire roster, Ke'Bryan Hayes, who had an OPS over .800, he only played 24 games by the way, and had four of their everyday starters have OBPs over .300. They were really bad at getting runners on base, and in the rare cases when they did, they had almost no players on the team who could consistently bring them home. This led to them scoring very few runs which, in turn, led to them having the least wins in baseball. What the Pirates need to do is bring in players who can put the ball in play more often. Raising their OBP should be the first step, and then you can raise your OPS with time as players get more at-bats and more opportunities to hit with runners on. Trying only to hit solo home runs because no one can get on base did not seem to work for the Pirates this year. As far as pitching, they were actually quite efficient with strikeouts having all five of their starter have K/9s over 8. This is what I was referring to before with the skewing of data, however, as the Pirates didn't have deGrom and Cole pitching for them so the strikeouts their pitchers were racking up did not lead to less hits. The Pirates' rotation needs to keep their strikeout numbers up and work on keeping the ball in the ball park as their starting 5 gave up 36 home runs in 52 starts… that is abysmal. Even if they did pitch well, the hitting likely would have not given them enough run support to even win the games. Hopefully, the Pirates come into 2021 with hitters who can get on base at much higher rates and pitchers who can work on getting outs when hitters put the ball in play and not looking down because they know where the ball's going to land.
Free Agents That Can Help Teams Win in 2021
JT Realmuto and Trevor Bauer for sure will help teams win games but there are plenty of other, cheaper options teams can look at to help increase the statistics that are the most important. First is Justin Turner. Turner is amazing at getting on base, and has a very high OPS because he is able to hit for extra bases with consistency. Adding him to any lineup would instantly give that team more opportunities to hit with runners on base and would help the hitters around him because you do not want to pitch to him with runners on. At Turner's age, he should be relatively cheap and still can play in the field fairly well. He's a no brainer signing for teams trying to win more games in 2021 than they did in 2020. Jackie Bradley Jr. is another free agent who can make a big impact for teams in 2021. Without even mentioning his outstanding fielding, Jackie is able to keep his OBP high by drawing a lot of walks and putting balls into play. His great speed makes infield singles a regularity, and in the past two years, his power looks to have increased as he is hitting more home runs and more extra base hits in general. The guy can help a team give their other hitters more opportunities to drive in runs while also giving the team the occasional timely huge hit. As far as pitchers go, I think Jose Quintana is a great, cheap option. Quintana is coming off an injury but when he does pitch, he can really add up the strike outs. If he is put in front of a really good defense and has worked on his control to assist him at keeping runners off base, he can be a very good pitcher and help a team win games. Gio Gonzales is another name who, if he can get better at limiting walks and unnecessary hits, can be very helpful to a team in 2021, especially one that needs pitching depth badly.
Epilogue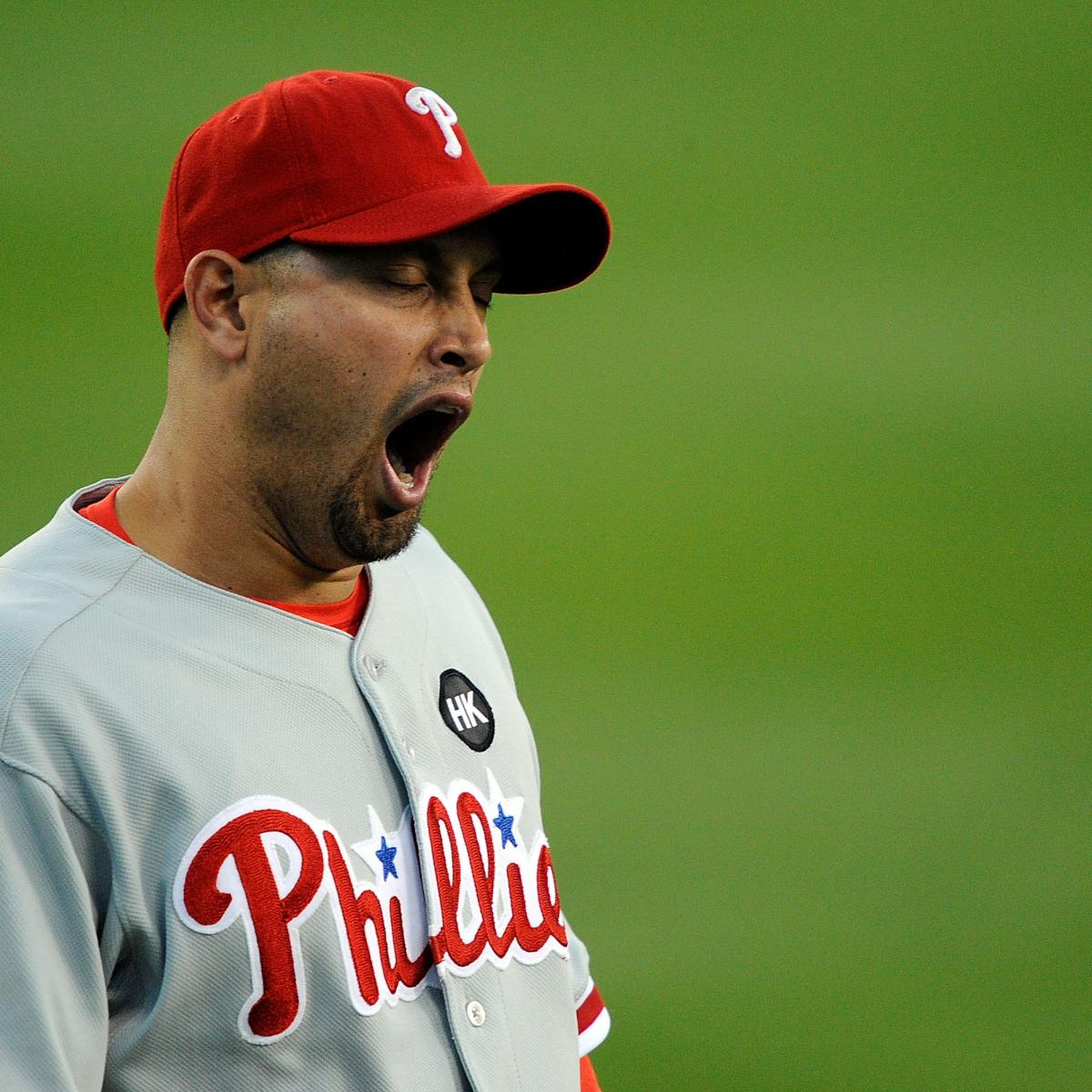 Thank you for reading all of this. I am genuinely sorry if everything I said is extremely obvious, sometimes I get lost in the data. I do think some of what I said is somewhat obvious, score more runs and give up less runs, but I think the way to go about how to do those two things is really interesting to look at. I really like the approach the Twins and Yankees are taking hitting wise and the approach the Indians and Reds (were) are taking pitching wise. Not all teams can be the Dodgers and dominate both sides of baseball, but hopefully every team can at least improve from what they had last year. I think being upset that your team didn't sign the biggest free agent is very naïve as there are many names out there that can help teams improve their stats and increase their win totals.