In 2014, the Padres hired A.J. Preller to be their new GM. Today, Preller traded for Blake Snell and Yu Darvish to try and put together a rotation to take the NL West crown away from the Dodgers. How did Preller turn the Padres from a horrible franchise that had made the playoffs 5 times in 45 years into a team that the defending World Series Champions are officially worried about? Preller made the right calls and brought in the right names to change the culture in San Diego. The Padres have always been a team that other teams were excited to see on the calendar because they get to spend the week in the beautiful city and likely leave with at least 2 wins if not a sweep. No longer is this the case. Let's look at how it happened.
The offseason of 2014 when Preller was hired, he immedietly showed that he was a win-now guy when he brought in Matt Kemp and Justin Upton. Matt Kemp called Preller a "Rock Star" in his press conference. Those decisions obviously did not work out, but it showed that Preller was not messing around and wanted to bring a championship to San Diego. From 2014 to 2019, the team went an overall 426-546 with three 5th place finishes, two 4th place finishes, and a single 3rd place finish. I'm sure Padre fans were beginning to lose faith in the team as they continued to fail, even after bringing in huge name free agents like Eric Hosmer and Manny Machado. The Padres went all in in 2014 and it failed, and thankfully for them, one trade that happened in 2016 would change the franchise forever.
In addition to bringing in Matt Kemp and Justin Upton, Preller brought in one of the biggest name pitchers in the game at the time: Big Game James. James Shields signed with the Padres to try and complete their super free agent team and get the Padres back to the playoffs. Shields was solid in San Diego, positing a 3.91 ERA in his first year, but the team's success made him a trade target for other contenders in 2016, one year after Shields had signed the contract. Preller could have kept Shields and tried to keep building on the 2015 free agency they had but instead, he listened to offers. I'm sure a bunch of teams offered for Shields, as he was known for being great in huge games but Preller liked one name he saw that the Chicago White Sox offered. Fernando Tatis Jr., the son of former big leaguer Fernando Tatis. How did Preller know he would turn into a stud? That question doesn't have an exact answer, but Preller clearly saw something worth trading away his top arm for.
Like it or hate it (if you hate it you're a loser, no offense), Fernando Tatis Jr. is the most exciting player in baseball and is completely changing the game, 100% for the better. In two years, he has turned the Padres from the Failure Friars into Slam Diego. Players want to go to San Diego now, and not for the weather, but rather for the chance to win a World Series. Preller knows this to be the case and is taking advantage of Tatis being young and currently cheap to use his budget to put huge names around him.
A.J. Preller has earned, in my opinion, the title of master talent evaluator and negotiator. Below is the Padres lineup and Rotation in 2016:
Since then the Padres have:
Traded for: Austin Nola, Jake Cronenworth, Fernando Tatis Jr., Jurickson Profar, Tommy Pham, Trent Grisham, Zach Davies (who's now gone), Chris Paddack, Mike Clevinger, and now add Blake Snell Yu Darvish to that list.
And they've signed: Eric Hosmer, Manny Machado, Garret Richards, and now add KBO import Ha-Seong Kim to that list.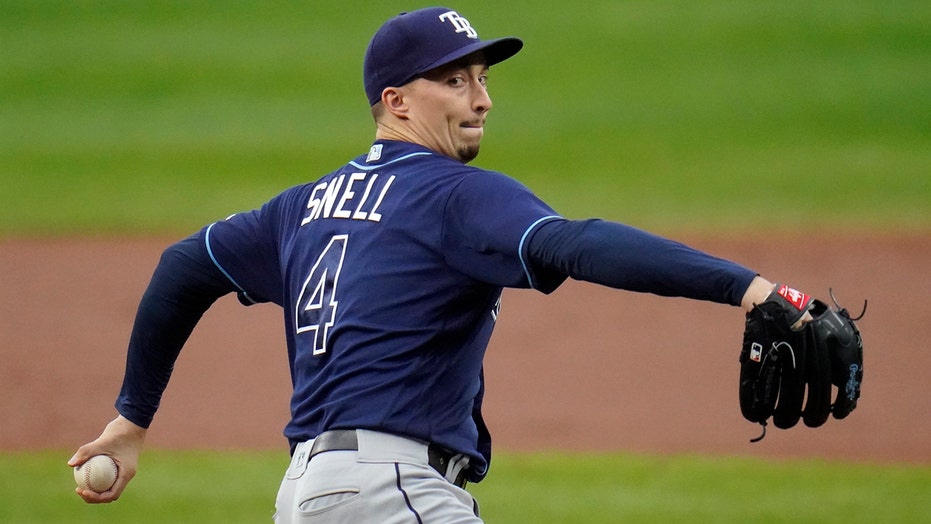 The only players left from that 2016 roster are Wil Myers and Drew Pomeranz. Myers had a great 2020 campaign and the Padres have turned Pomeranz into a very serviceable reliever. It is also important to mention that the guys the Padres traded away to get all of those players are not superstars. They haven't completely depleted the farm system to bring in those huge names, in fact they have the top pitching prospect in MacKenzie Gore, who's just about ready to debut. A.J. Preller turned a roster of nobodies into a top 5 favorite to win the World Series in 3 years without trading away future superstars. The Padres may not be done with this offseason yet, as Bauer and some other hitters could still be on their radar.
The 2020 Padres ranked 3rd in OPS+ and 8th in ERA+. There is reason to believe they will stay the same or get better at both of those categories in 2021. Bringing in Snell and Darvish has made what was probably their biggest weakness into a huge strength. No one is going to want to play San Diego because of the depth they have. Everyday, a great pitcher is going to be starting. A.J. Preller deserves so much credit for what he has done in San Diego. He truly is the Elvis Pressley of GMs in professional sports.